PDF Templates
You can find a description of all available functions under "Object types". In the following, the steps to create an example PDF template are explained step by step. This template displays one image and the corresponding metadata per page.
Go to "Object types".
Click on the object type for which you want to create a PDF template
Switch to the "PDF Creator" tab
Click on the plus to add a new template
Click "Select Records" in the lower left corner and select a few sample records to preview the following changes
For the Document element, choose Landscape orientation and One Record layout
If necessary, enter a document heading, date or page numbers in the "Header" and "Footer" areas
Add a DIV via the Plus in the lower left corner
Specify a width of "50%".
Under the DIV, use the plus button to add "File Fields"
Activate the corresponding file field on the right
Add another DIV under the "Document" element
Enter a width of "470" there
Add "Fields" below this DIV
Under "Fields", select all fields you want to display
Click on "Apply" at the bottom right to save the template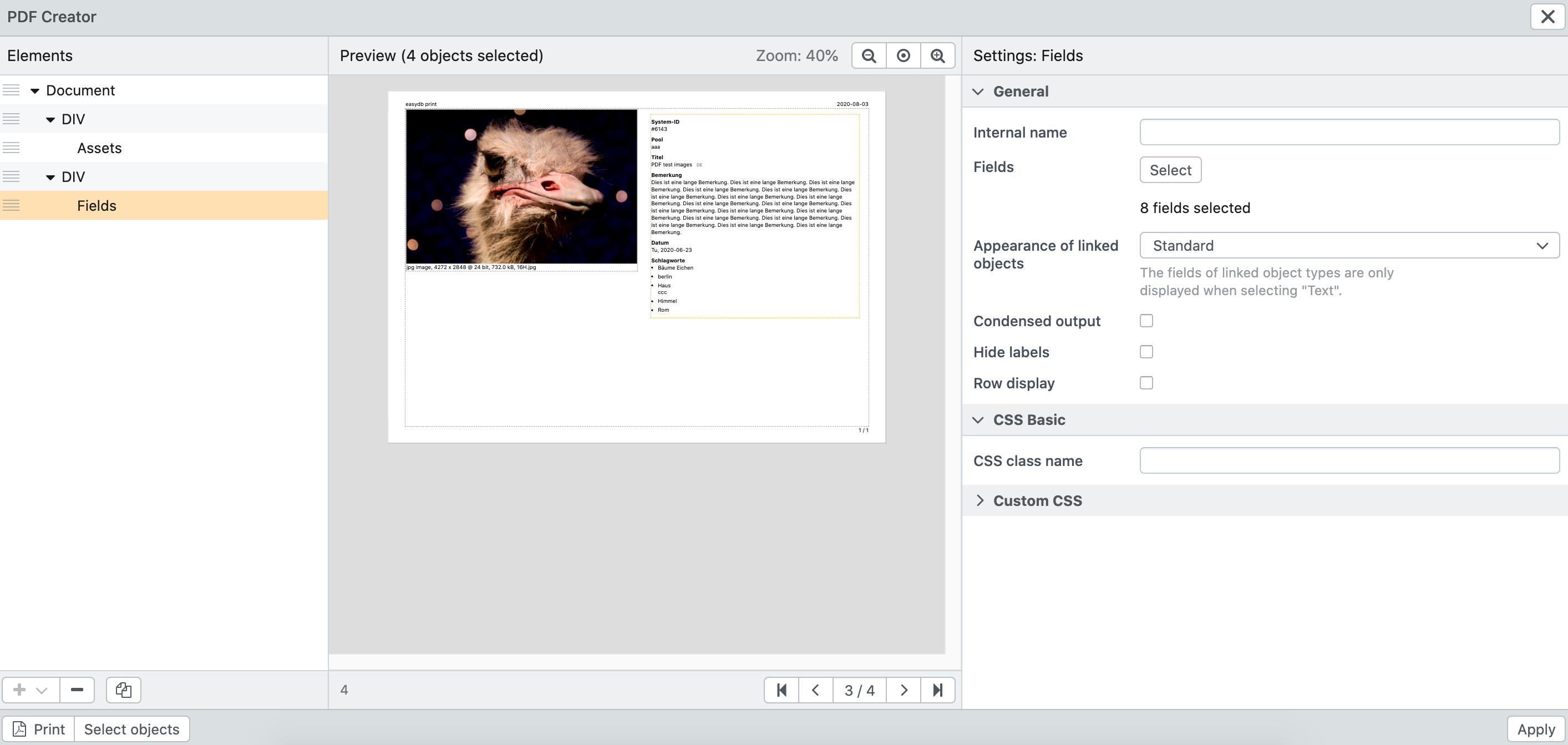 TIP: Customize the design of the PDF file using CSS by embedding your own CSS file or writing your own CSS directly in the PDF Creator.