System Administration
In this section, we document administrative interventions outside the Web interface.
Explanation of Terms
In case of doubt, "Systemadministration" refers to this chapter and "Administration" refers to interventions using the web interface.
Docker Integration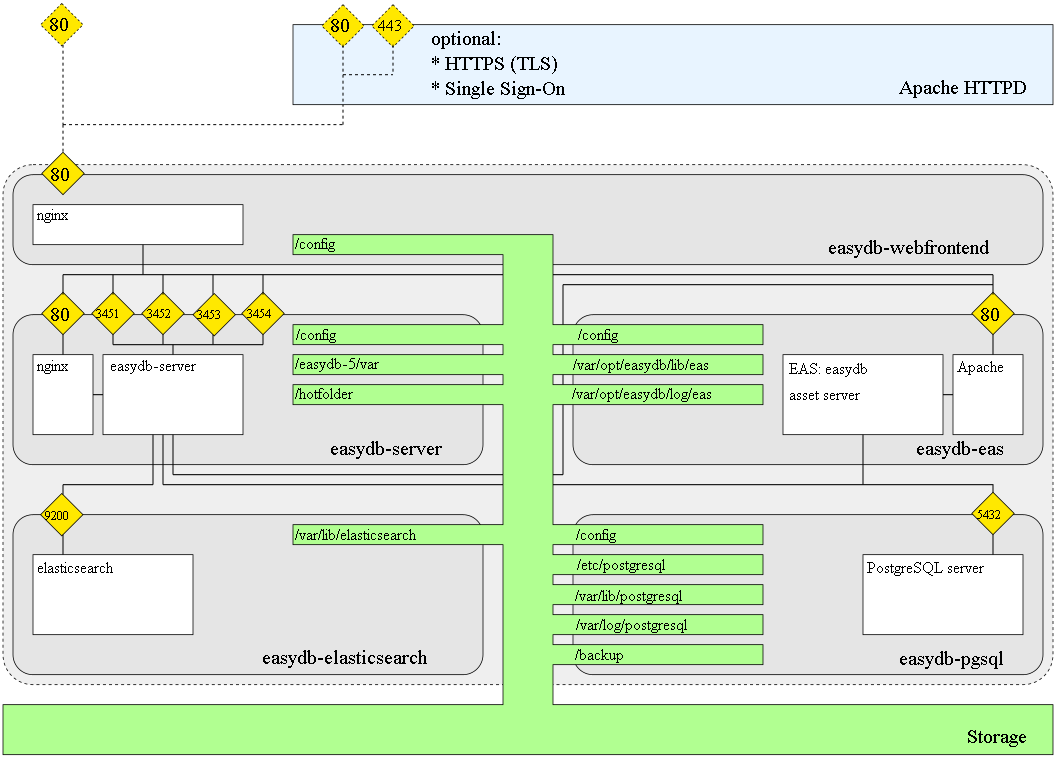 Docker: 1 large light gray box with dotted line
Docker container: 5 gray boxes
Services: white rectangles
Memory used in docker: green
Ports: yellow
Show optional ports to the network outside the server: Spotted (top)
Optional web server for e.g. HTTPS or Single Sign-On: light blue it rectangle (top)
Further
For example, The tasks of the individual components, see: Technical documentation.